Patties of Dumfries
We are proud to stock everything you will ever need for the great outdoors. Our shop stocks a huge range of outdoor products, for whatever your need: whether walking, camping, skiing, fishing or hunting, you'll find everything you need in our shop.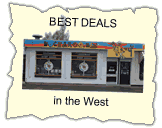 Buckaroo.biz
Buckaroo.biz supply all your needs for both horse and rider from an extensive stocked shop. We guarantee a friendly service aimed at customer satisfaction, both from our shop and on the internet.
Email barbara@buckaroo.biz
Ellisland Farm
Scottish national poet Robert Burns lived at Ellisland Farm near Dumfries, where he wrote many of his best nature poems and songs. Ellisland is now a popular visitor attraction
Burns Walking tours
The Burns Howff Club have developed a series of well researched self-led walking tours that focus on the monuments and heritage of poet Robert Burns in Dumfries
Burns Howff Club
Robert Burns lived, worked and died in Dumfries. The Burns Howff Club celebrates the life and works of Robert Burns through a series of events, some developed especially for children.
Solway Links
For friendly relaxed golfing near Dumfries discover the welcoming and friendly Solway Links golf course near Southerness
Guild of Players
The Guild of Players are based in the oldest working theatre in Scotland and are dedicated to providing a venue for live theatre in Dumfries
Imchad Ancestry
Researching Scottish Ancestry. We are based in Dumfries, the Queen of the South, with access to all local and Scottish sources.
Mossburn Farm
Mossburn animal centre near Dumfries rescues misused, abused, unwanted and neglected animals and provides therapeutic workplacements for young people.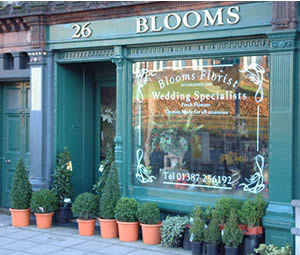 Blooms

Blooms Florist provide flowers for every special occasion. As wedding specialists we can supply all the flowers for you special day and are within easy travelling distance of popular wedding locations in Dumfries and Galloway.

Passion Flowers

Situated in the heart of Dumfries, Passion Flowers creates indivdually crafted designs. Weddings are their speciality.

Email info@passion-flowers.net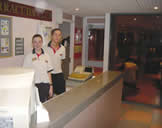 Physical Health

Physical Health is a private medical practice specializing in sports injuries. Comprising of a Consultant Orthopaedic Surgeon and a Physiotherapist, the practice is based in the Cairndale Hotel, Dumfries.

Email GNimon@Physical-Health.co.uk